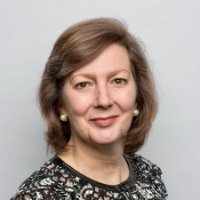 Celeste Rohlfing received a B.S. degree in Chemistry from Duke University and a Ph.D. in Physical Chemistry from Princeton University.

She was a Director's Funded post-doctoral fellow at the Los Alamos National Laboratory. In 1986, she joined the Sandia National Laboratories where she served as a Principal Member of the Technical Staff. At the National Science Foundation, she served as Deputy Assistant Director, overseeing the world's leading research portfolio for the physical sciences and mathematics. She also served as the Assistant Director for Physical Sciences in President Obama's White House Office of Science and Technology Policy.

Her last position before retiring was Chief Operating Officer at the American Association for the Advancement of Science.

A link to some of Dr. Rohlfing's Diversity and Inclusion efforts can be found

here.