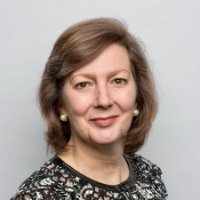 Chief Operating Officer at AAAS

Celeste Rohlfing is currently the Chief Operating Officer at the American Association for the Advancement of Science. She received a B.S. degree in Chemistry from Duke University and a Ph.D. in Physical Chemistry from Princeton University. She was a Director funded post-doctoral fellow at the Los Alamos National Laboratory. In 1986, she joined the Sandia National Laboratories where she served as a Principal Member of the Technical Staff. In 1997 she joined the National Science Foundation where she served as a Deputy Assistant Director for 18 years. In 2015 she began her current position as the Chief Operation Officer at the AAAS.

In 2010-11 she joined the White House Office of Science and Technology where she served as the Assistant Director of Physical Science.

A link to some of Dr. Rohlfing's Diversity and Inclusion efforts can be found here.