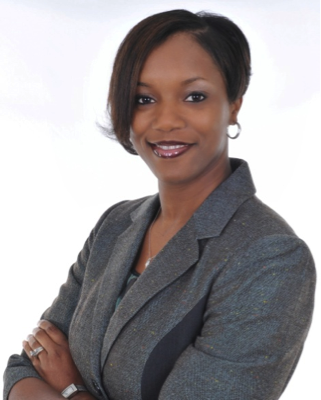 Associate Human Resources Director, The Dow Chemical Company
Alveda Williams is Associate Human Resources Director at The Dow Chemical Company. In this role, she serves as the HR Leader for Dow's largest integrated manufacturing site, Texas Operations. In addition to leading a team of HR professionals, Alveda has direct accountability for Gulf Coast Research and Development, Analytical Technology Center, and Project Gulfstream. She is responsible for leading the development and execution of the HR strategic plans, driving people and organizational strategy, and providing tactical support and counsel on critical issues for each of her organizations.

Alveda joined Dow in Midland, MI in 2002 and began her career on the Research Assignments Program (RAP). During her time in R&D, she made significant contributions to a number of technical projects including the development of VERSIFYTM based peelable seals, ACCELACURETM pultrusion resin, and toughened epoxy resins for coatings and electrical laminates applications. In 2008, Alveda took a special assignment with the R&D Integration Team for the Rohm and Haas acquisition, where she led the effort to identify $30B in R&D growth synergy opportunities. In 2009, she was named Global Strategic University Leader for Dow's Research and Development function. In this role, Alveda and her team realized incredible success, hiring close to 300 new PhD hires over three seasons, and setting a new standard for offer acceptance rate. In early 2012, Alveda was named Global HR R&D Partner for Core R&D.

Alveda has a passion for identifying talent within the STEM disciplines and is committed to mentoring, coaching, and developing this new talent. She is the creator of Dow's BEST (Building Engineering & Science Talent at DOW) Symposium which introduces under-represented minority Ph.D. talent to careers in industrial research. As a result of her leadership in this area, she was awarded the NSBE Golden Torch Award for Corporate Diversity Leadership in 2009, the prestigious Dow Transformation in Action Award in 2012, and the Council for Chemical Research Diversity Award in 2013.

Alveda earned her B.S. in Chemistry from Norfolk State University (Norfolk, VA) in 1997 and Ph.D. in Materials Chemistry from University of Illinois (Urbana-Champaign, IL) in 2002.