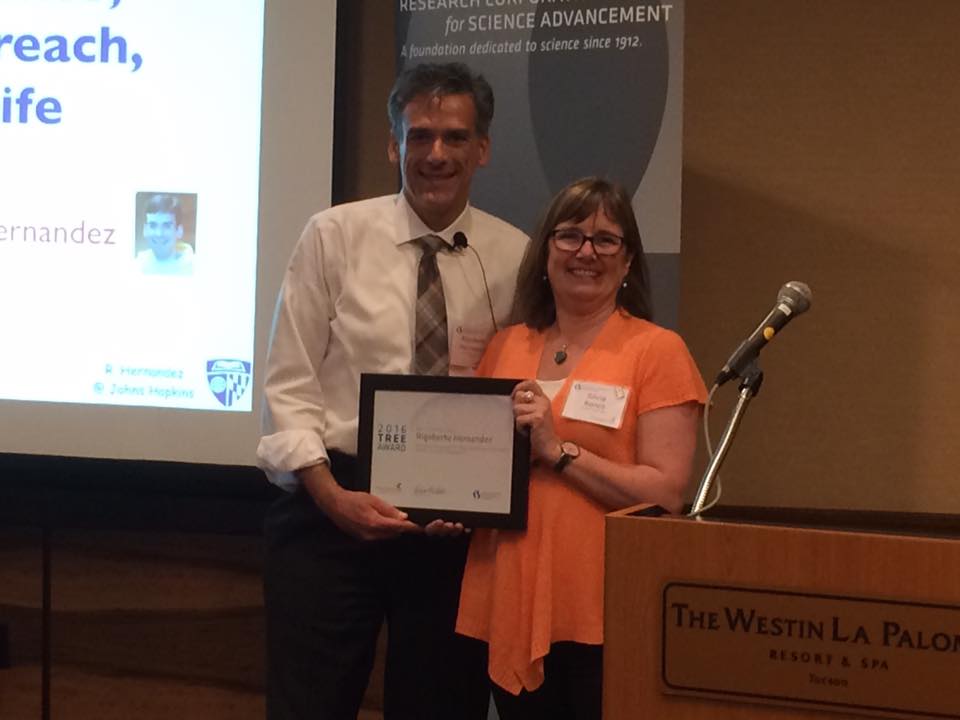 Research Corporation for Science Advancement named the 2016 TREE awardees.
Prof. Rigoberto Hernandez received the Transformational Research and Excellence in Education (TREE) award for 2016. He has been recognized for his scientific research and his work towards advocating diversity equity within the scientific community.
Prof. Vincent Rotello was the other recipient of the award.