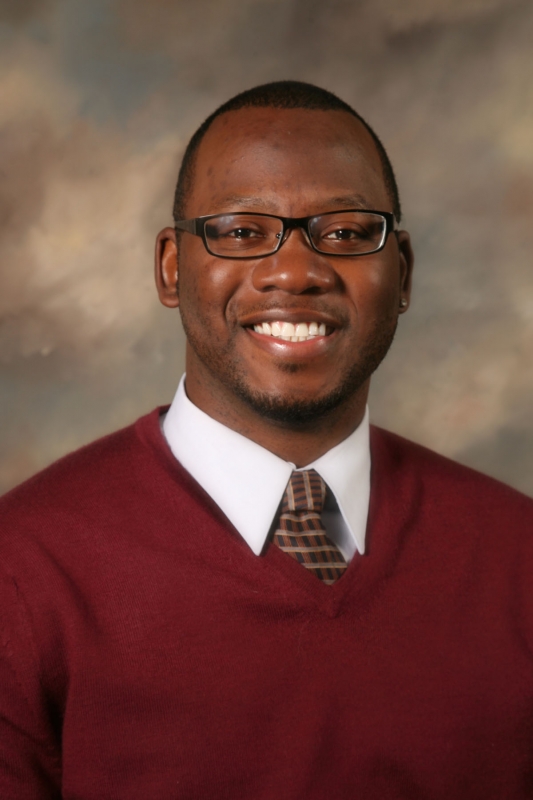 OXIDE Associate Director
Brief Biography
A military brat, Dontarie claims both Atlanta, GA and Imperial Beach, CA as home. He received his Bachelor's degree in Chemistry from Georgia Southern in 2002 and his Ph.D. in Chemistry from The University of Alabama in 2006. Prior to assuming his current position, Dontarie served as an Assistant Professor at Georgia Southern University and as the Chemistry Program Coordinator at Atlanta Metropolitan State University. Dontarie's transition to science policy has occurred as a function of his desire to make a larger impact on the field writ large.
Science Policy
Dontarie works with OXIDE to generate policy solutions that increase diversity inclusion within the chemistry field. As the Research & Program Manager, Dontarie collaborates with research scientist, social scientist and industry scientist to bridge the fields availability gap with respect to hiring, retention and progression of underrepresented scientist.

Often times, the challenge of diversity and inclusion is presented as a moral and ethical dilemma. In actuality, obtaining diversity and inclusion is a matter of excellence, merit, and global competitiveness. As time progresses, excellent scientist that merit inclusion will be part of a diverse cohort. The grand challenge faced by Scientist is simple yet complex, how do they prepare their research groups for the coming demographic change while maintaining excellence and collegiality in the near future. Dontarie's efforts revolve around generating policy and procedure solutions which place thought leaders in a better position to meet this grand challenge.

Feel free to contact me via email: Dr. Dontarie Stallings, Department of Chemistry & Biochemistry, University of California San Diego